I definitely recommend this screen. We are renters and have asked for a screen, but never received one. I decided instead of a summer with flies in the house, I'll try out this product. Highly recommend watching the instructional video, I actually watched the video over and over while installing the screen. The screen has not disappointed.
If you have windows without screens, but you still want a breeze, adjustable magnetic window screens are the perfect solution.
Magnetic Screen For Windows | Magnet Window Screens
FREE FAST DELIVERY ACROSS THE UK FOR ALL ORDERS £100+ or more - (Save £25)
3 DAY DECEMBER SUPER SALE … Don't Miss Out
The set sized magnetic screen window can be cut according to your window's size.
Suitable for most types of windows, shutters, aluminum window frames, sliding windows, closet windows, bathroom and toilet windows.
SPECIFICATIONS
EACH KIT INCLUDES
DUE TO CURRENT DEMAND
PLEASE ALLOW 5-7 DAYS SHIPPING
Order the frame size that is slightly larger than the window you want to screen – you are able to easily cut the frame to fit (with a cutting blade or strong scissors – no tradesman tools required).
High Quality Fiberglass Mesh
This DIY magnetic fly screen adopts high density fiberglass in ultra-fine, breathable, good heat insulation and tear-resistant quality, breathable, and does not block sight.
Strong Magnet Bonding
Magnetic window frame with high viscosity and long lasting, install it in your kid's room, bedroom to get a well protected and enjoy a sweet sound sleep during summer night.
Easy To Clean & Store
Our magnetic window fly screen is removable and washable. Just wipe with wet cloth or vacuum to remove any dust. And it can be rolled up for easy storage without taking up much space.
Magnetic Detachable Window Screens
Reliable environmentally friendly protection against insects with the window open. Complete magnetic screening set consists of high-quality plastic pvc frame with magnetic a profile.
The magnetic frame window screen is an investment in your home and your comfort. A detachable magnetic window screen can be installed on a depth of 10 mm and allows installation behind a blind as well as a roller shutter, plus any common window types.
Temporary Window Screens
Magnetic window screens for home create a barely visible barrier for protection and as a preventive measure in any weather.
The magnetic window screen frame allows a chemical free handling of pests and insects for the benefit of your family and pets.
All included mesh and components are fully weather resistance and durable. 
Magnetic Window Screen Near Me
– magnetic window screen diy
– best magnetic window screens
– temporary window screens
Frequently Asked Questions
Which payment methods are accepted?
We currently only accept credit card payments, PayPal & Crypto currency. More payment methods will be added in the future.
What currency are the prices displayed in?
All of our prices are displayed in £ GBP
What are your delivery options and how long will it take?
United Kingdom: Free delivery, 5-7 days
OUR DELIVERY PARTNERS INCLUDE
Do I get a receipt for my order?
You will be sent a receipt for your order by email after payment is made. You will also receive a confirmation email with a tracking number once your item has been shipped.
Do you have a shop location?
We are a "online supplier", with no physical shop or premises. In this way, we are able to pass our considerable savings directly to you.
Are your products new or second hand?
All of our products are brand new! We sell end of line, excess stock and deleted lines from some of the largest wholesalers at a fraction of the price!
Do your products come with warranty?
Unless otherwise stated all items purchased from Clearance Warehouse come with a standard consumer warranty.
Can I return my item?
We will gladly Refund or Exchange an item if:
The item is faulty
The item is not the same as the description or as shown or advertised
The item does not perform as per the manufacturers intention
You may not be entitled to a Refund or Exchange if:
You have changed your mind and no longer require the item
You decide you cannot afford the item
You found the item cheaper elsewhere
The style, colour, or size is not suitable
You were responsible for the fault
All refund requests MUST be accompanied with an original receipt or other proof of purchase.
Please feel free to discuss our policy with our Manager prior to purchase.
Note that measurements quoted on our website and affiliated sites and social media channels are subject to slight variances, when purchasing items measure all items to ensure they fit your space.
How do I know if my order has been shipped?
Once your order is shipped, it will be marked as complete in our database and you will receive a confirmation email with a tracking number.
I haven't received my order yet! Is it lost?
If you have any concerns with your order, please contact our support team by email and they will be glad to assist you. Most emails are answered within 1 business day.
Support Team: admin@customersupport.care
Magnetic Window Fly Screens
Can you add a screen to an existing window?
Place the window screen into the window frame and hold it in place with 4 pieces of duct tape. You should place the duct tape on the corners of the screen. The tape should then span the screen and stick to the magnetic screen for window.
Can I try out the insect screens one window at a time?
Answer: Absolutely!
In fact, we encourage you to do so. We know that when you try out the effectiveness of our screens by buying only 1-2 units for those windows where mosquitoes (and other insects) enter your house – you will absolutley love them and will want to install these screens on every window.
Or order a cutaway screen sample – https://simplescreen.store/product/magnetic-fly-screen-sample
What is the screen made of?
Answer: The screen is made of durable and quality materials, that are hardly visible (aesthetics), that do not rust or shrink and are washable.
It comprises of:-
Flyscreen Mesh
The fly screen mesh is Phiferglass, standard 18 X 16 (thread count per square inch) mesh insect screening, and is woven from permanent glass yarn, coated with a protective vinyl to ensure lasting beauty, color and flexibility. It is produced under the most exacting conditions to meet extremely rigid specifications. Phiferglass is noncombustible and will not rust, corrode or stain. Dark Phiferglass screens offer the best outward visibility of the product line.
Flyscreen Frame
The frame is made from flexible (1/2 inch | 12.5mm wide) PVC strips that is very durable and has a professional finished appearance (vs cheaper "recycled" plastics with impurity that is brittle and matt)
Magnetised Strips
Long-lasting and made from a new-generation of permanent magnetic powder. The screen is held and secured together using a grooved magnetic stripe which interlocks into the window frame whilst securing the flyscreen mesh to the screen.
3m Adhesive
One of the magnetised strips (you get x2 – one that is attached to the frame – the second which is attached to your window frame) is equipped with a 3M adhesive tape for strong adhesion to your window.
This magnetic strip can adhere to any smooth surface including aluminium alloy, steel, wood, glass and others. Ideal for rental properties the magnetic strip attached to your window can tear off without leaving any sticky traces. The 3M adhesive tape is attached to your window frame to provide a substrate so that the magnetic wire mesh window frame can stick to the window.
Is it easy to install?
Yes, it is.
There is no need for any tradesman equipment or tools. Every boxed set of magnetic insect screens comes with detailed instructions (including video instructions) that you can easily follow.
It should take about 15-20mins to set up each screen.
First timers may take a little longer to measure, cut, assemble the flyscreen and then install onto the frame. But rest assured that with some practice and confidence, following installations will take much less time to complete.
We do recommend you spend considerable time ensuring your existing window (frame area) is free of dust & oil. This will ensure that the magnetic strip secures to your window frame well which will in turn keep the flyscreen firmly attached.
For ease of setup, use a good and clear working floor space where you can easily lay down the flyscreen frame as you do the set up.
Do you provide an installation service?
The DIY kit for our screens is extremely easy-to-install, you can find the installation video here.
With that said we do understand that some people prefer to engage hassle-free installation service.
We recommend a great online service called Airtasker. Simply order your screens online here and when they arrive co-ordinate a local handyman from Airtasker to come and fit them for you.
Is the size of the screens fixed? I only see set sizes on your website
No – our magnetic insect screens can be easily customized (ie cut to fit any window size)– at the time of installation.
The custom fitting of the screen to your specific window is done when installing by cutting the PVC frame to a size to fit your window.
We recommend you buy a one of the screen sizes slightly larger than the window you wish to install it on – so you can cut the frame to size.
To help you save money & to minimize waste, we provide x3 standard sizes that you can buy – which match closely average window sizes across the globe.
Will it fit my window?
Answer: YES…. These screens can be fitted on any window frame.
It is suitable for most window types: sliding, push-out casement, louvres.
The screen affixes to your window frame using a strong 3M adhesive. This adhesive can attach to all types of surfaces, including: aluminum alloy, PVC, plastic, wood, steel etc
How do I measure me window so I know the size of flyscreen is best for my window?
For the detailed way of taking measurements, see the photo & detailed method on our product page here.
The idea is that you measure your existing window using the method shown and then choose the next closest size to buy. For example, if your window size is 112cm x 95cm, choose 120cm x 100cm (= model 1210).
What colour is the flyscreen mesh?
Answer: Whilst the mesh is a dark colour …. it is completely see through and does not interrupt the natural flow of light coming through your window.
Will the magnetic strip be effective over long periods time?
The ferromagnetic rubber magnet will not lose its magnetism and shape under normal home use conditions.
Our magnets are manufactured to world class quality. The adhesives used to stick the ferromagnetic rubber magnet to the window frame is from a the leading 3M company.
How long will the screen last?
Our screens are manufactured to last for more than 10 years under normal use. The 3m magnetic strips are guaranteed for life.
If for any reasons any of the other parts faulter (eg. mesh is torn), you can easily buy a replacement part from us without having to fully replace the window screen.
We have readily available accessories for all of our screens which allow you to make minor repairs easily when/if required.
Will ventilation of brightness of my house be affected by the screens?
No it will not
The grey/charcoal colored window mesh appears invisible from any distance further than a few feet.
This is the primary reason we do not make the mesh out of other colours (example: white, green).
If you allow the window mesh to become very dusty (after a few months of use), you will see a film of on it.
To return it back to its original (new looking) condition – simply remove the screen and wash it (see how to wash your screen tip in this set of FAQ's)
For ventilation of your space, normal airflow is not affected by the newly installed screens and air will be able to move freely in and out of your house.
In fact, this is the one of the main reasons why our customers install our screens: in an effort to keep the windows open (allowing airflow) while keeping the mosquitoes, lizards, flying cockroaches and other creepy crawlies out.
Can I make multiple screens from x1 big screen?
Answer: Check the sizings of your smaller windows. The general answer is yes (but you have to request more corner pieces from us  – which we are happy to provide)
Is your screen better than the cheaper velcro versions?
Answer:  Hell yeah – please do not even compare our screen to those cheap nasty looking velcro versions.
You have probably heard the saying "you get what you pay for". This applies if ever you decide to purchase a cheap velcro flyscreen.
A number of our customers have commented to us that they initially purchased the velcro-based insect screens.
Here is some of the things they said about velcro based window screens……
"An absolute waste of money. Came with no real directions, and the weird knobby "tape" stopped sticking after 24 hours! A useless product. Too bad I got so mad about it not working that I threw it away, now I can't return it 🙁 "
The adhesive on the Velcro would not stick to the window frame. We bought it for three windows, two of which were in the sun and one that is in constant shade. It was obvious that the adhesive on the ones in the sun was melting and would not stick. The one in the shade lasted a little while longer and then fell off also. I might mention that we live in Texas and the high is often 90 degrees or above.
It is basically a piece of mesh fabric you can get from a fabric store for Halloween costume and a roll of double sided tape – all shipped all the way from China which you can easily buy from a store
The product did not do what it was advertised for.. the fabric pulled away every time the wind blew. Need to improve the anchoring system..
Do you sell accessories?
Yes we do. If you need accessories for your screen (like extra corner pieces, joiners, extra mesh etc etc, you can buy these separately.
How do I clean the screen?
Cleaning is very easy and simple.
It is an idea to wash your new window screen once every 1-2 months or even more if you find the mesh is dusty..
The way to clean your screen is by placing your screen against the wall or even hang it on a clothesline, and simply hose it down with water.
Alternatively, you can use a soft sponge or cloth, with some gentle detergent.
After washing simply let the screen drip dry.
General cleaning of your Magnetic Window screen will not affect the magnetism.
Some of our customers also like to quickly vacuum the screen while it is still on the window. This works well also!
What is the wind clip / holding clip installed on the window screen for?
Every screen we supply comes complete with a set of wind/holding clips.
They should be set up at the upper one-third of the installed screen.
The function of the wind holding clips is to securely hold the screen in place when you are lifting the screen open from the bottom to access your window.
Can the screen be magnetically attached to a metal car frame (like van rear doors) without gluing any magnetic strips to car?
Answer: If the metal is one of the magnet attractable metals, then yes. Magnet attractable metals are: Iron, cobalt, nickel and their alloys, ferrite, etc. Most car frames can be attracted by magnet, thus you don't need to glue magnetic strip to your car.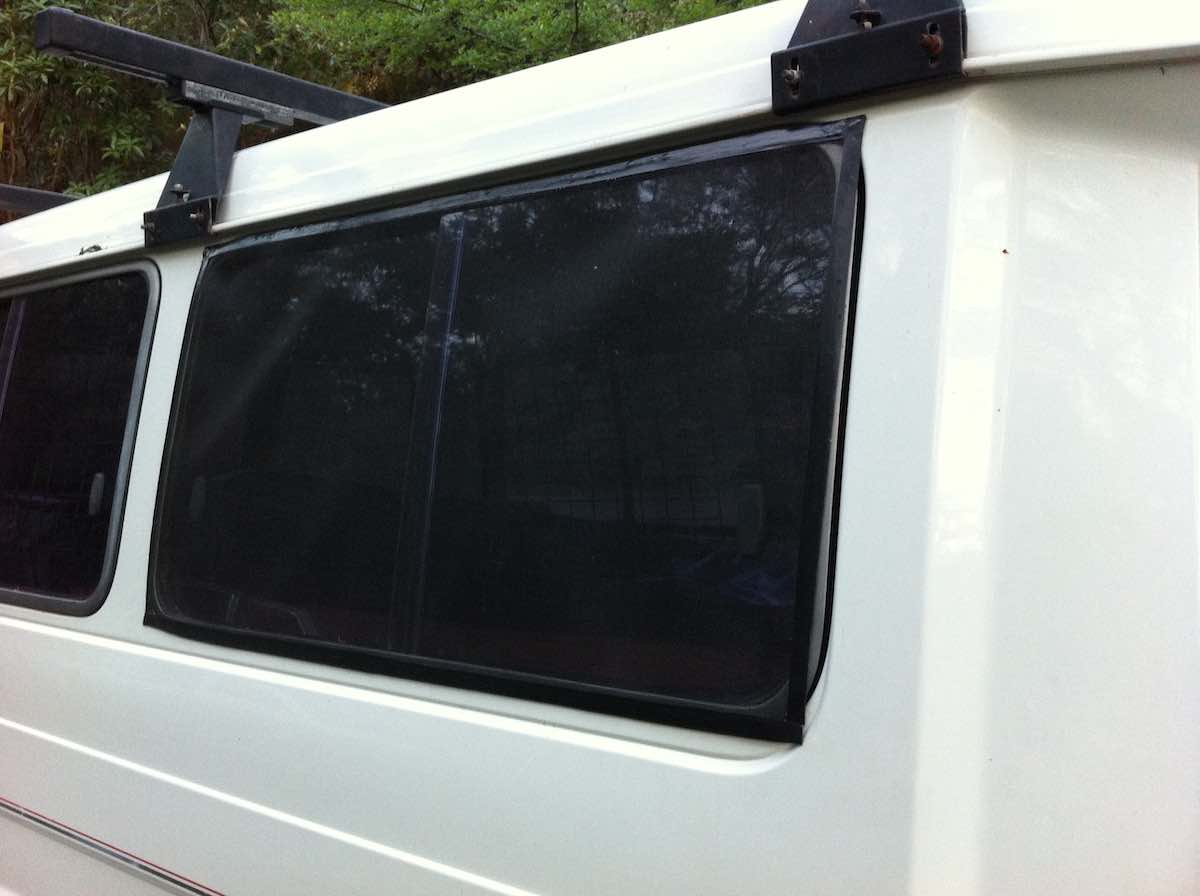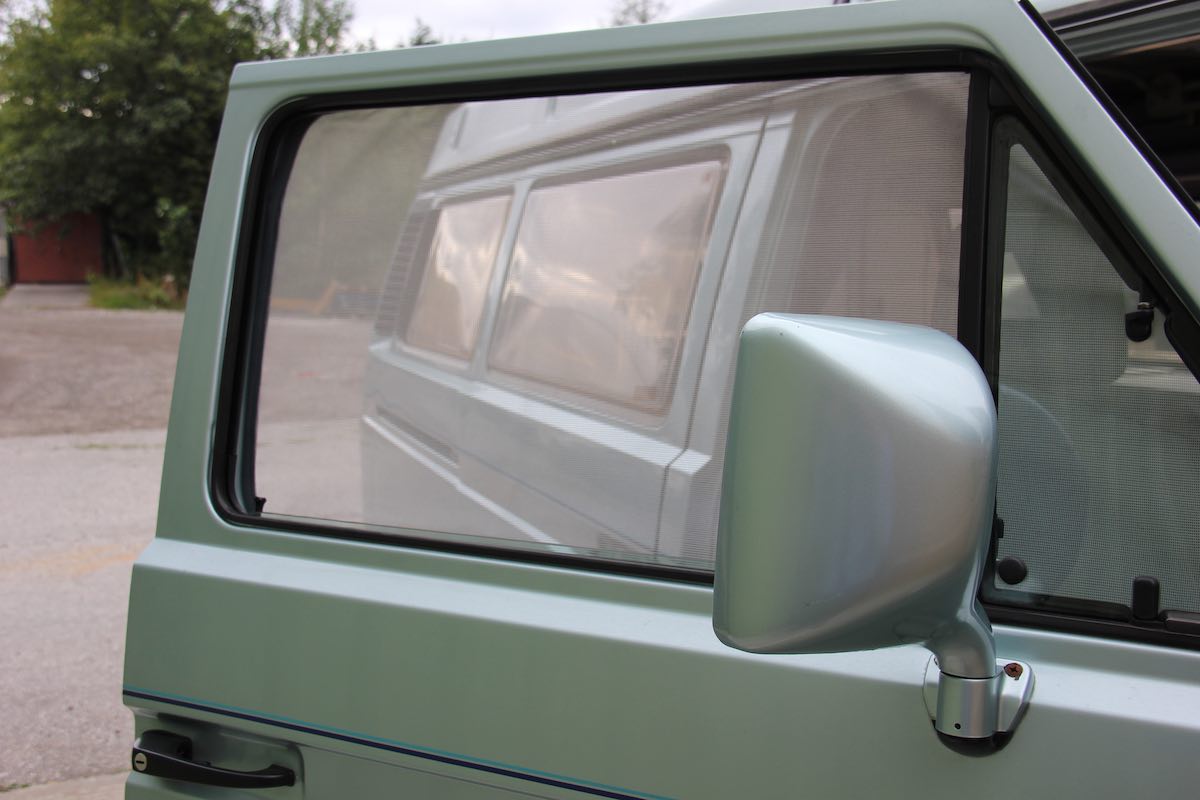 Can I use the window screen to keep my cat safe at home?
Yes you can!
In fact many of our customers install these screens to keep their cats safe.
For this purpose, they only install the mesh on those windows where their cats like to look at. This is a very cost effective way of using our window mesh.
Our customers who adopted their cats from the various shelters confirm that our window screen mesh is accepted by their fosterers.
Our screens are ideal for those owners who need to keep their cat safe in highrise buildings & condo's.
Please also check out our special cat mesh product:- https://simplescreen.store/product/window-mesh-for-cats